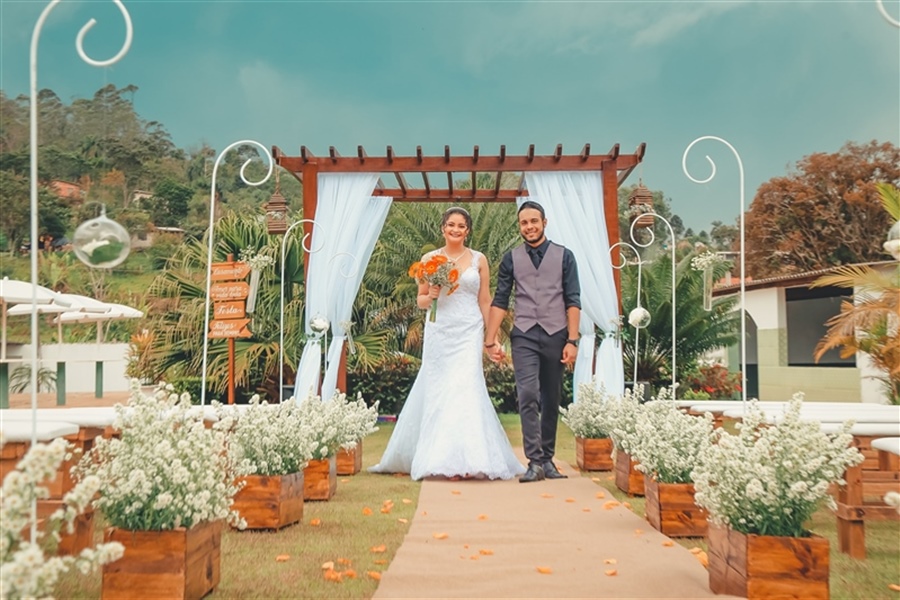 Have you ever heard about a couple eloping instead of getting married, and wondered 'What does eloping mean?' 'What needs to be done before eloping?' or 'Why people would consider eloping?' We've put together a comprehensive article which answers the most common questions couples ask about eloping.
What is involved with eloping?
An elopement means that you do not get married in a traditionally public venue with all your family and friends, but go away to an unknown location to get married alone, sometimes with or without the knowledge of your friends or family. An elopement can be as simple as getting married in your celebrant's garden, or flying to a tropical island and having a ceremony on a beach resort.
What do you need to do before eloping?
One of the most common reasons why couples elope is because there is less work involved; less, but not none!
Make sure you have all your marriage certificates and other legal documents in order.
Be prepared for a reaction from your friends and family to be upset and disappointed that they were part of your special day.
Decide who you want there, such as do you want your parents, best friends, do you want a photographer to take shots on the day not a passing stranger.
Consider having a reception when you get home, so that you can still have a celebration that features all your friends and family.
Why you would consider eloping?
Think that eloping may be right for you? It could be if:
Your family is not supportive of your relationship.
You really want just a small intimate affair with the person you love most in the world.
You hate being the centre of attention, something that a traditional wedding is all about.
Money is very tight, and you want to get married without going into debt.
You want to get married quickly due to an unexpected event, partner getting sick, becoming pregnant.
You feel pressured to have a certain kind of wedding what your family wants you to have and not the one that you want to have.
You want to get married, but you are getting stressed out with all the planning that goes into making it happen – and your family is making it worse!
Eloping isn't the right choice for everyone, but it certainly is for many couples. A wedding with less stress, less planning and fewer guests? Sounds like heaven to us!