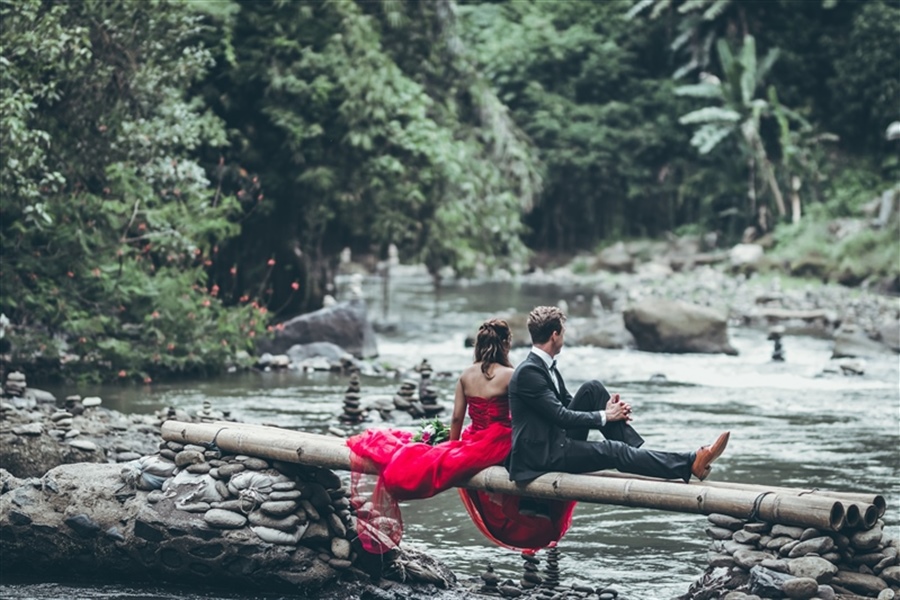 A vow renewal is a time for a couple to renew their marriage or civil union vows to each other. It isn't a second wedding, but rather a more personal and intimate occasion for close family and friends.Because of this, planning a vow renewal differs from planning a wedding. To help you avoid a faux pas, we've put together this handy etiquette guide.
Planning a Vow Renewal? Here's What You Need to Know
Couples choose to renew their vows for all sorts of reasons; to commemorate a milestone, renew commitments to one another or having overcome a big obstacle. Before you start making plans, take a read of these suggestions:
it's not a second wedding, so don't treat it as one - this is a personal celebration, so inviting 400 guests is a bit OTT.
say no to gifts - you've been married for a while now, so please make it clear to guests that they should not bring a gift.
white wedding dresses are out - say goodbye to a white dress with a train and veil. Instead, opt for a more elegant gown or dress instead. White is fine, as long as it doesn't look like a wedding dress.
bouquets are fine - of course you can carry a bouquet or wear a buttonhole!
you don't need a bridal party - there's no need for a best man or maid of honour this time around.
you have the pick of venues - your vow renewal ceremony can be held almost anywhere. If you are short of ideas, ask one of our celebrants!
a cake and reception are A-OK - yes, you can certainly have a cake and after-ceremony reception to help you celebrate.
send out formal invitations - it's not a formal event, but a formal invitation is still fine. In fact, it can even be set out similar to a wedding invitation.
walking down the aisle - this time is not for your father, but rather have your kids walk you down the aisle. Or you could walk down together as a couple.
Next on the to-do list is planning the ceremony itself!
How to Plan Your Vow Renewal Ceremony
Well, first up, there's less to do, making planning to renew your vows shouldn't be as involved or as stressful as planning a wedding. There are still key tasks to do though, including:
Most of all, have fun! It's a day to remember both the good and the bad, as well as looking forward to the future together.