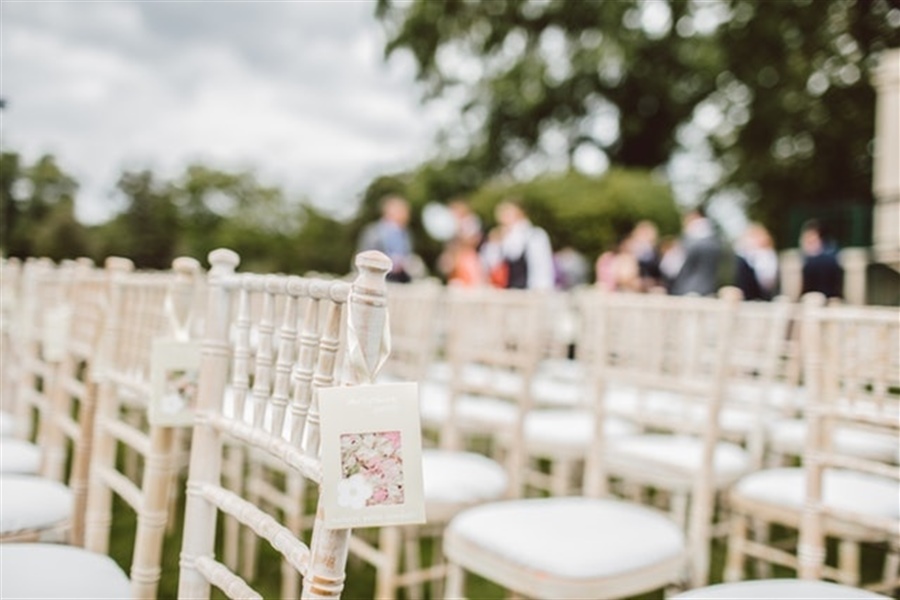 If an outdoor wedding ceremony is high on your list, then read on! We share 10 tips to help you plan the perfect ceremony for your upcoming nuptials. From keeping food safe through to providing for the comfort of your guests, our 10 tips are certain to help make your special day perfect in every way!
10 Tips to Help You Achieve the Perfect Outdoor Wedding Ceremony
Just like when planning an indoor ceremony, it's the details that matter. Here are twelve tips to help you plan your outdoor wedding ceremony.
Take note of the regular weather patterns for the ceremony location. It may be windy in February in Wellington, but hot and humid in Canterbury at the same time. Check with the venue manager or ask locals for their thoughts if you are from out of town.
Be mindful of how your guests will respond to the weather. For instance, if it's a particularly hot day, provide cold refreshments like iced water and fans.
Ensure that the location is regularly well-manicured ad has its lawns mowed. It's also important that you check that your planned decorations can be used onsite.
Remember food safety is very important. Keep your food covered and chilled when necessary.
Think about insects and other bug issues. Will these cause any problems for guests? What will the venue management do if they become a problem?
Make the most of the outdoor location by positioning the aisle or position of the bride and groom to show a glorious backdrop. This could be showcasing a view or a sunset. It's also vital that you chat with your wedding photographer prior to the ceremony, so that they are able to plan the best locations to take photos, and what equipment they will need to bring.
Plan for windy conditions. This means having the decorations and table cloths well secured.
Ensure you note that it is an outdoor wedding on your invitations so that your guests can dress accordingly. Providing umbrellas for guests is always a nice gesture.
Have a backup plan just in case the weather isn't perfect. Having a marquee or a hall on standby would work well.
Book the ceremony venue well ahead of time. If you are planning on using a public venue, check the local council's bylaws to ensure it can be used for your wedding.
We're certain you'll have a wonderful day, no matter where you choose to have your ceremony. For more great advice, check out our other articles on ceremony venues. for more tips now.
Find a wedding ceremony venue here on My Wedding Guide.
Looking for other wedding services? Try out NZ's most comprehensive wedding directory My Wedding Guide