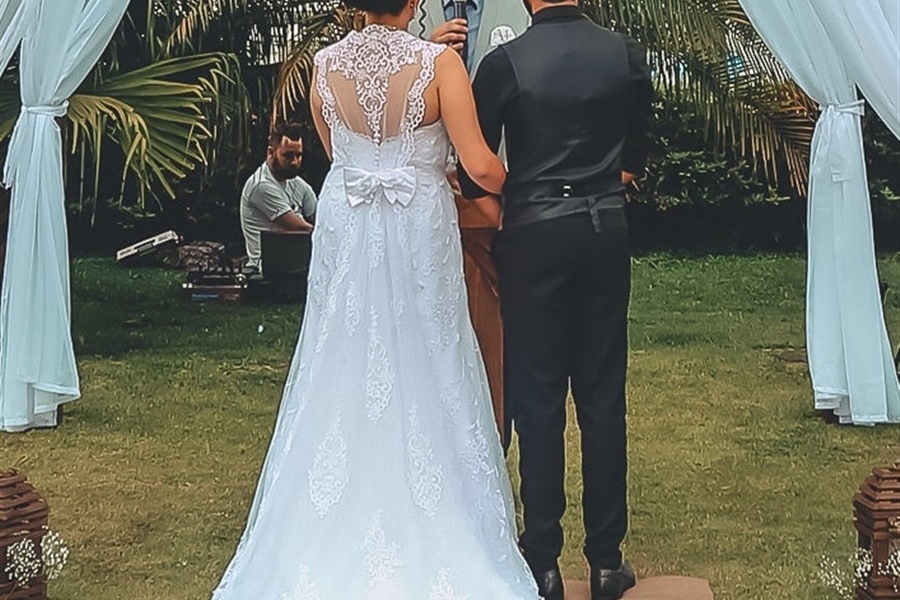 Marriage celebrant services are a potential contender for the most undervalued aspect of a wedding. You cannot become legally married without them, and for that alone, a celebrant should be highly valued. But there's more to their role than just fulfilling the legal requirements and announcing you are married. Marriage celebrant services are wide and varied, just like the celebrants themselves. However, a marriage celebrant can provide one of two types of wedding ceremonies:
Personalised – you pay the celebrant directly, the ceremony occurs at a location of your choice, celebrant costs can vary, and you are able to create a ceremony and vows which suit you.
Registry – this occurs at a mutually agreed location outside the main centres. It must be during business hours, has a set ceremony script and vows and costs $240 including the marriage license.
In this Bridal Tips article, we explain the types of marriage celebrant services a celebrant offering you a personalised ceremony provides and what you are paying for on (as well as before and after) your wedding day.
7 Key Marriage Celebrant Services You Are Paying For
A marriage celebrant, a marriage license and two witnesses are the only things you legally need to get married. This can easily be done at a registry office during business hours and is the cheapest wedding ceremony option. Many couples though prefer to hire a marriage celebrant and have a personalised wedding ceremony. While the outcome is the same between a personalised and registry ceremony, there is a different amount of work required by the celebrant. For this reason, you will find a personalised ceremony requires a higher payment to the celebrant due to the number of additional services they provide.
Seven key marriage celebrant services that a celebrant may offer include:
Initial meeting – during this meeting, you meet with the celebrant to see if you all get along well and that they are happy to perform your ceremony
Planning your wedding ceremony – a personalised ceremony requires planning as to what the order of events will be, what readings will take place and even assisting with choosing the ceremony location within your venue
Assistance in writing wedding vows – a celebrant may have examples of vows to show you and assist with personalising them if required
Wedding rehearsal – if required, a celebrant can attend and run through a rehearsal ceremony the day before your wedding
Master of Ceremonies services – your marriage celebrant is often left to organise the ceremony and get things flowing kind of like an MC
Microphone and speakers – if your venue doesn't supply audio equipment, your celebrant may be able to provide it for you
Sending your marriage license to Birth Death & Marriages – to ensure your marriage is recognised and legal, they will send it away to the authorities after your wedding
These are only seven of the marriage celebrant services your celebrant may provide. As you can see, they do a lot and consequently, we feel their fees are completely justifiable. You can find a marriage celebrant in our NZ-wide wedding directory HERE.
Looking for other wedding services? Try out NZ's most comprehensive wedding directory My Wedding Guide